Whether you're trying to increase the value of your house or simply make your home more comfortable, a shower renovation can be a great investment. The shower is a place to relax, unwind, and disconnect from the world, but if yours feels dingy or outdated, it may have the opposite effect. Fortunately, you have plenty of options when it comes to renovating your shower. You could complete a total remodel to transform the room, or you could make some small upgrades to improve the space.
Here are eight ideas for a shower remodel: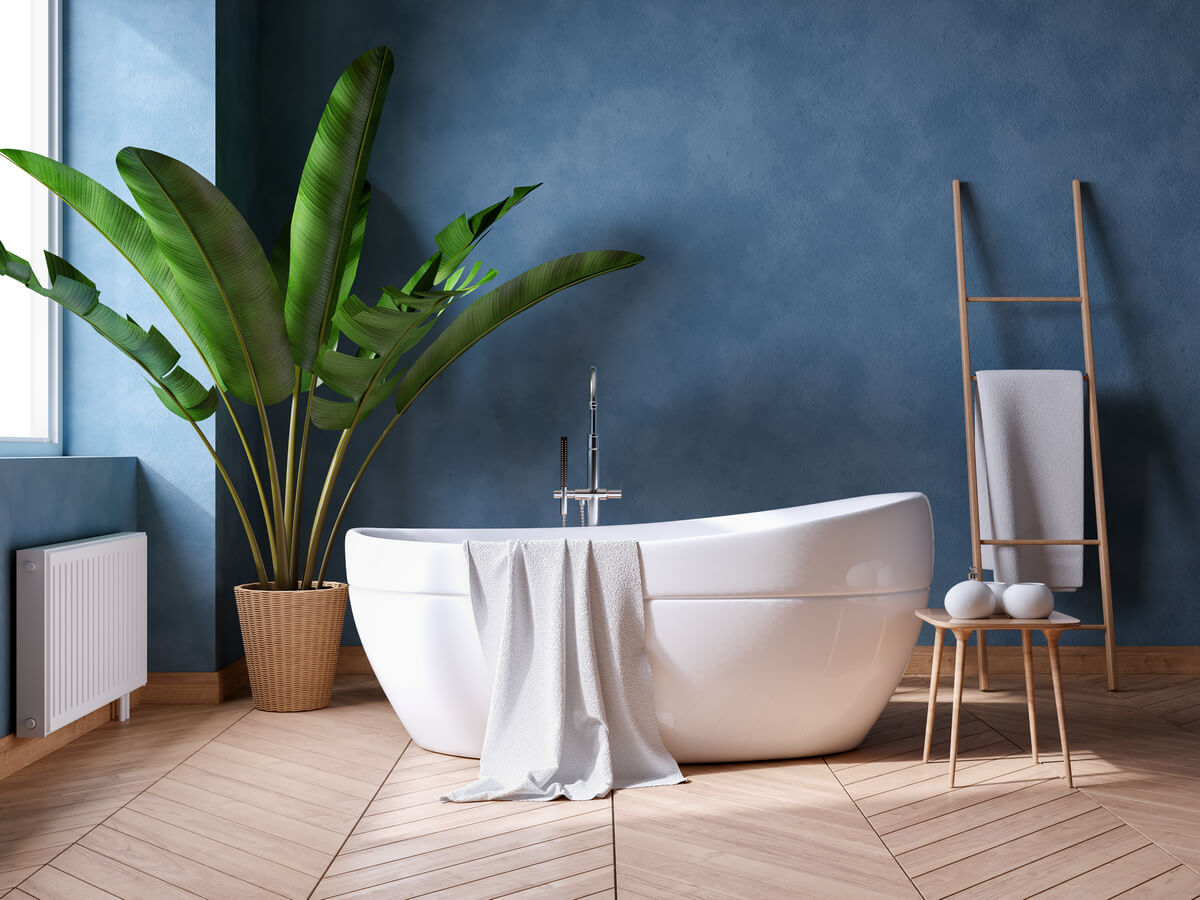 Freestanding Bathtub and Shower
If you're interested in completely overhauling your bathroom, you could install a new tub and shower. This can aesthetically improve the room, but it also can make the shower feel much more luxurious. One option is to install a freestanding tub, which is a bathtub with four exposed sides that sits inside your shower.
This can be the perfect combination if you take daily showers but enjoy taking baths occasionally to relax. It adds a vintage touch to the room, and it can make the space look larger. Installing a freestanding tub is an expensive upgrade, but if you're looking for a dramatic change, you'll find that the results are worth it.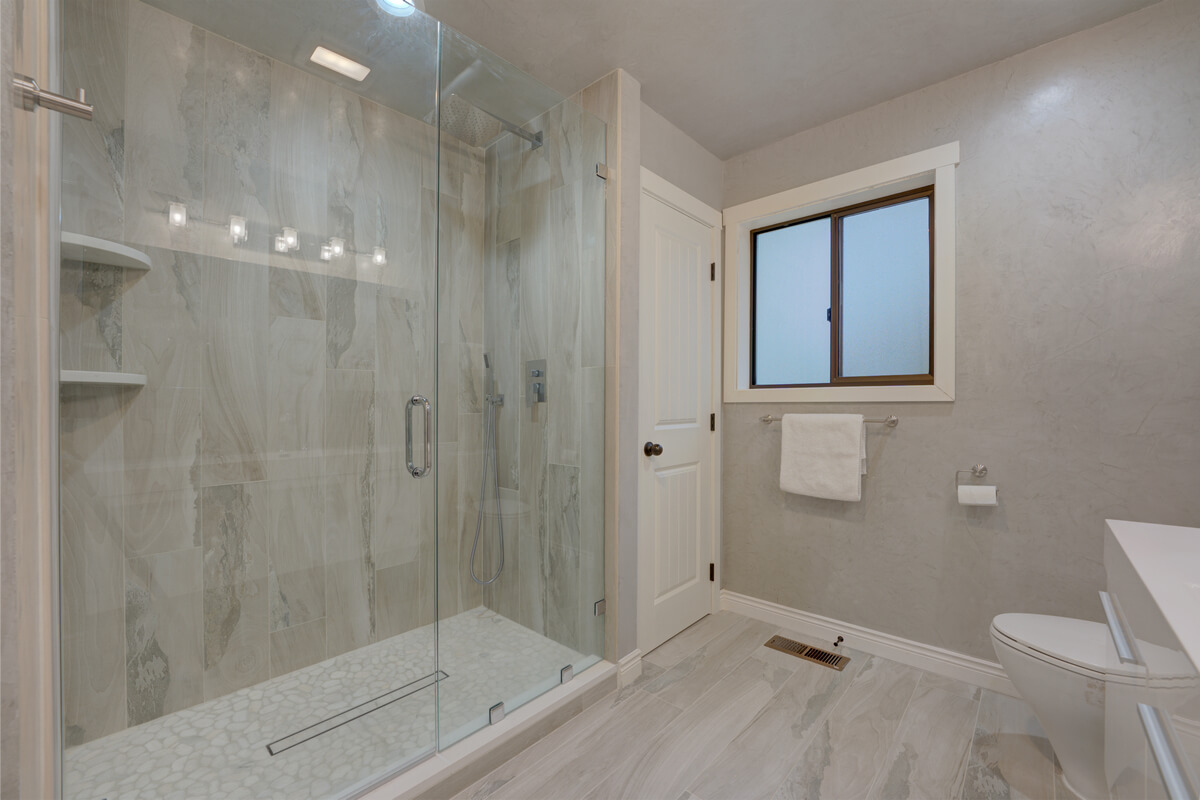 Walk-in Shower
Installing a walk-in shower is another great renovation idea if you want a brand new shower. They're highly versatile, so no matter the size or layout of your bathroom, you can probably make a walk-in shower work. While many homeowners have square or rectangular walk-in showers in the corner of the bathroom, you could install a curved shower if the room has unusual dimensions.
Walk-in showers are more spacious and easy to navigate than traditional showers. They're also safer to navigate as you don't have to step over the walls of the bathtub to enter. If you or someone in your household is aging, a walk-in shower can be an excellent choice for accessibility.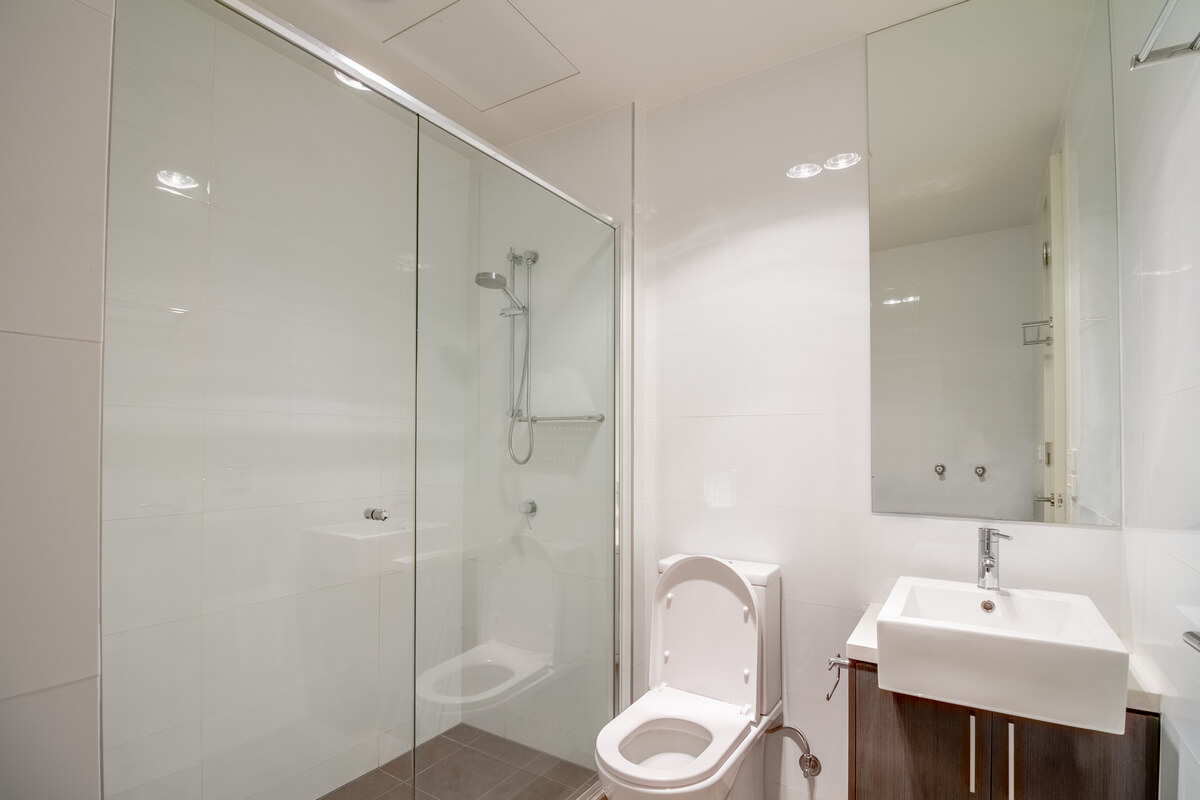 Glass Shower Door
You don't have to install a new shower to upgrade your bathroom. One way to make the room look cleaner, brighter, and more open is to replace your shower curtain with a glass door. This can have a very aesthetically pleasing effect, and it's easier to keep clean than a shower curtain.
If you have a traditional bathtub and shower, installing a glass door is a fairly easy and budget-friendly upgrade. Most bathtubs can accommodate a sliding door. If you have a square walk-in shower, you could also install a door that opens and closes on a hinge.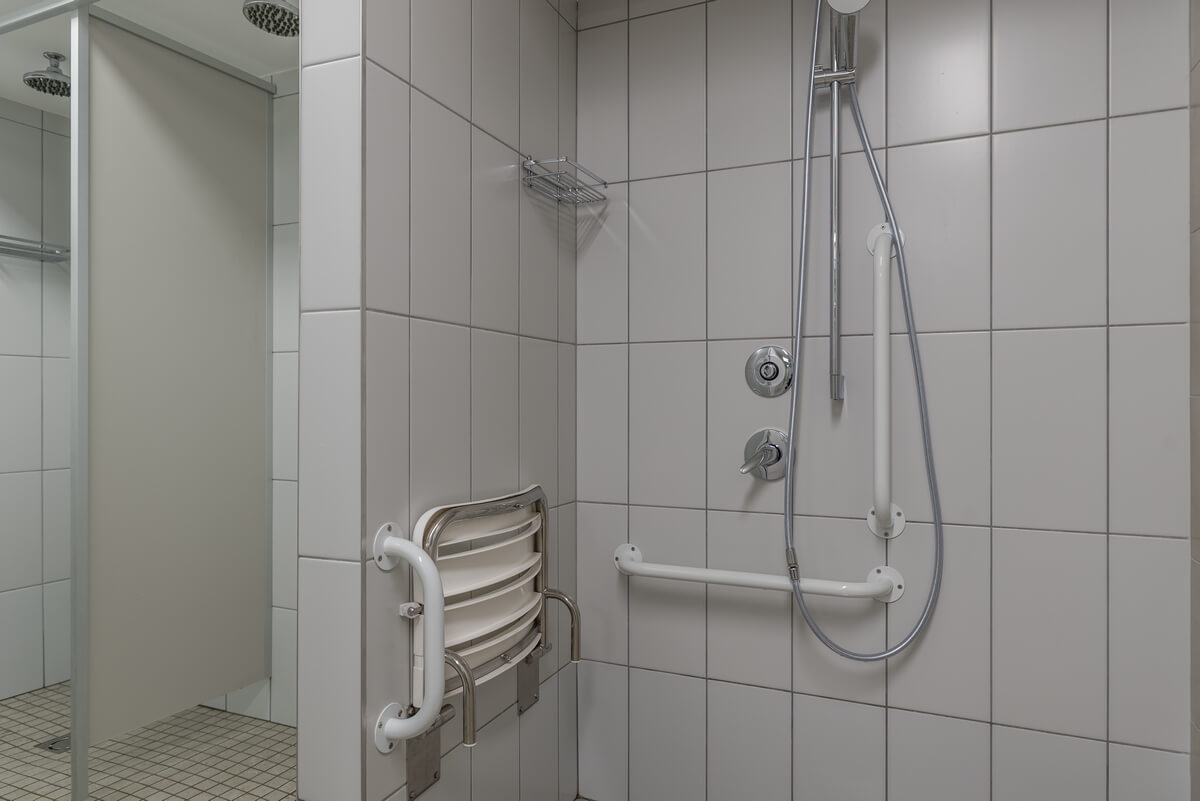 Shower Seating
Adding a seat can make your walk-in shower feel so much more comfortable. This can be a good way to make the shower more accessible if you or a family member is aging or has mobility issues, but anyone can enjoy a shower seat. Even in a small, square shower, a seat doesn't take up too much space, and it can double as a shelf for toiletries.
If you have experience with handling small construction projects around the house, you may be able to install a shower seat on your own. However, a seat that's installed improperly can create a safety hazard, so you should hire a professional if you have any doubts about your ability to complete the job securely.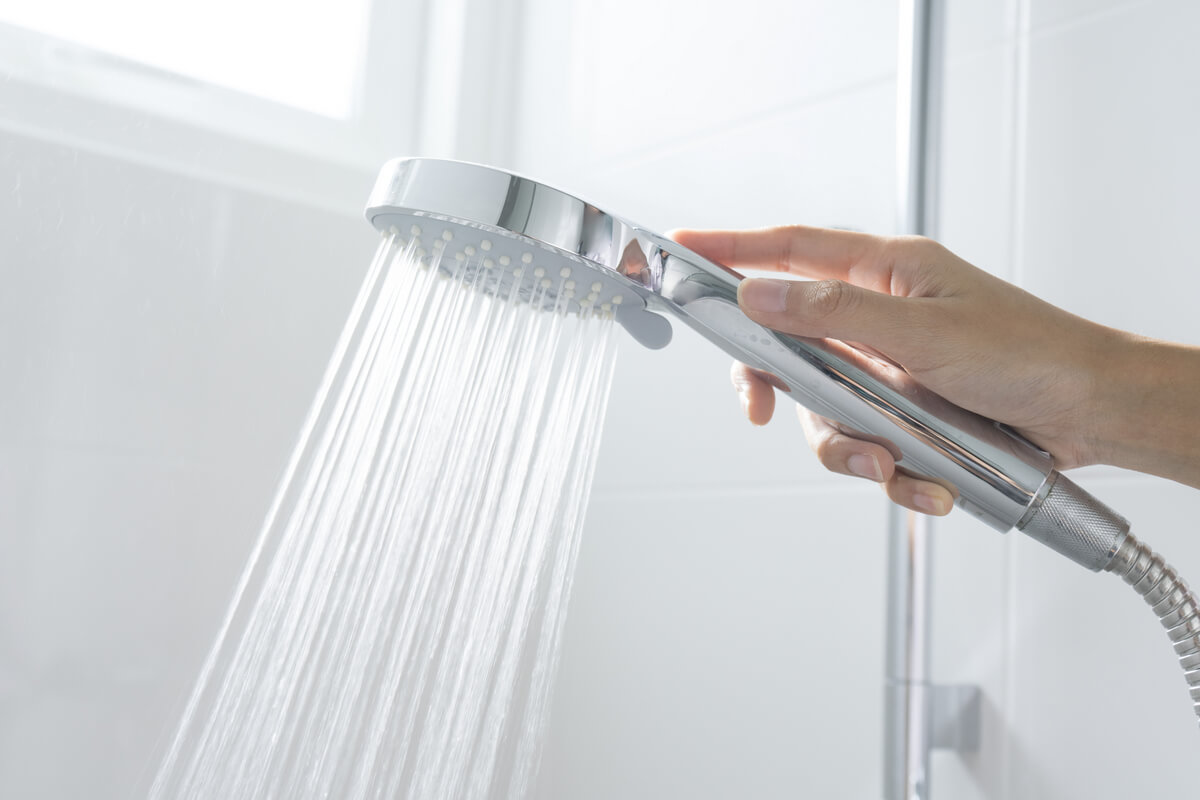 New Shower Head
A new shower head is a very easy and inexpensive upgrade, but it can make your shower feel so much more enjoyable. An adjustable shower head offers several different spray patterns, so you can adjust your pressure settings based on your preferences. A detachable, handheld shower head allows you to move the item freely around the shower, which is a great option for washing your dog or for cleaning the shower itself.
To make your shower feel especially luxurious, you could install dual shower heads on opposite walls. This is a more advanced plumbing project than replacing one existing shower head, but it can help to create an incredibly relaxing shower experience.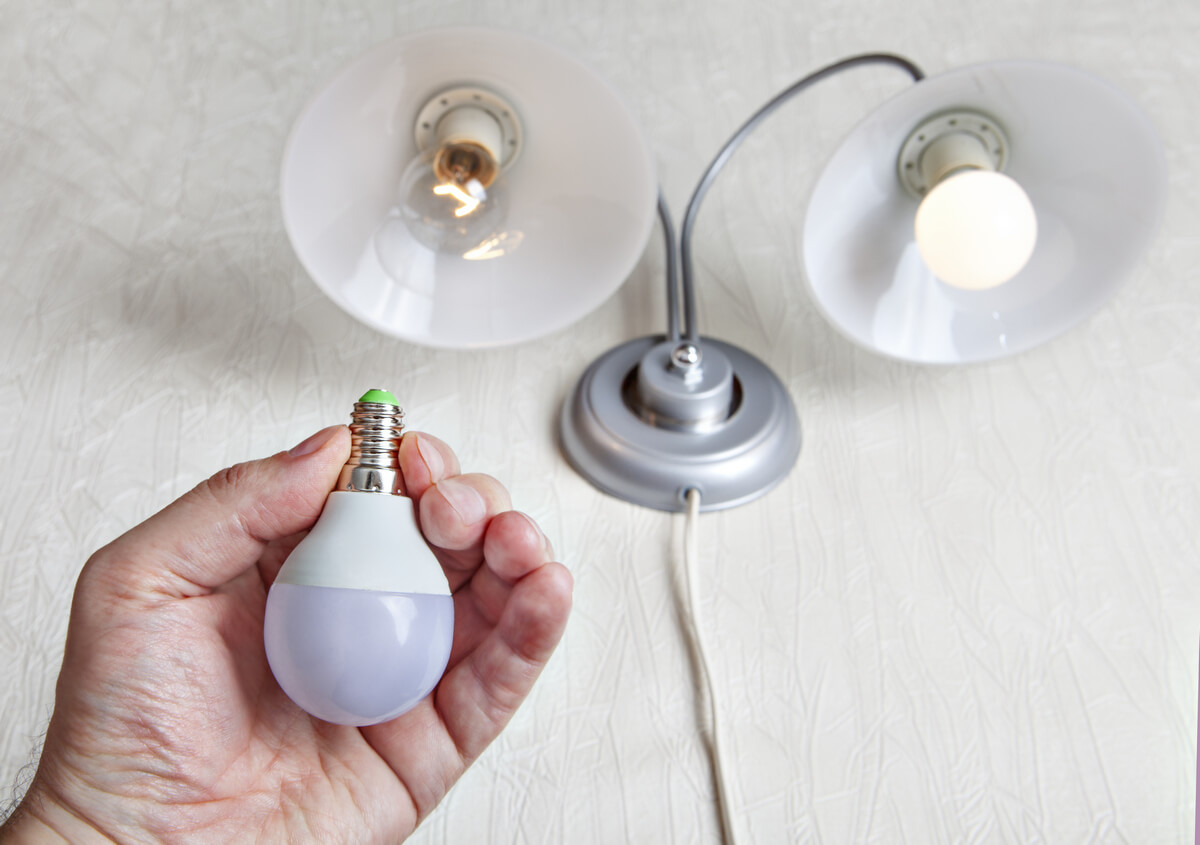 Lighting Upgrades
Changing the lighting in your bathroom can make the space feel brand new even if you make no other changes. Adding brighter lights to the room may help it feel cleaner and more inviting, but installing gentle and soothing lights can create a relaxing atmosphere.
If your home gets a lot of natural light, consider adding a window to your bathroom. Even the best artificial lighting can't compare to natural sunlight, so a window or a skylight can be the perfect addition if the bathroom feels dark or dull. Another popular option is to install recessed lighting above your shower, which can help you achieve a modern look in the room.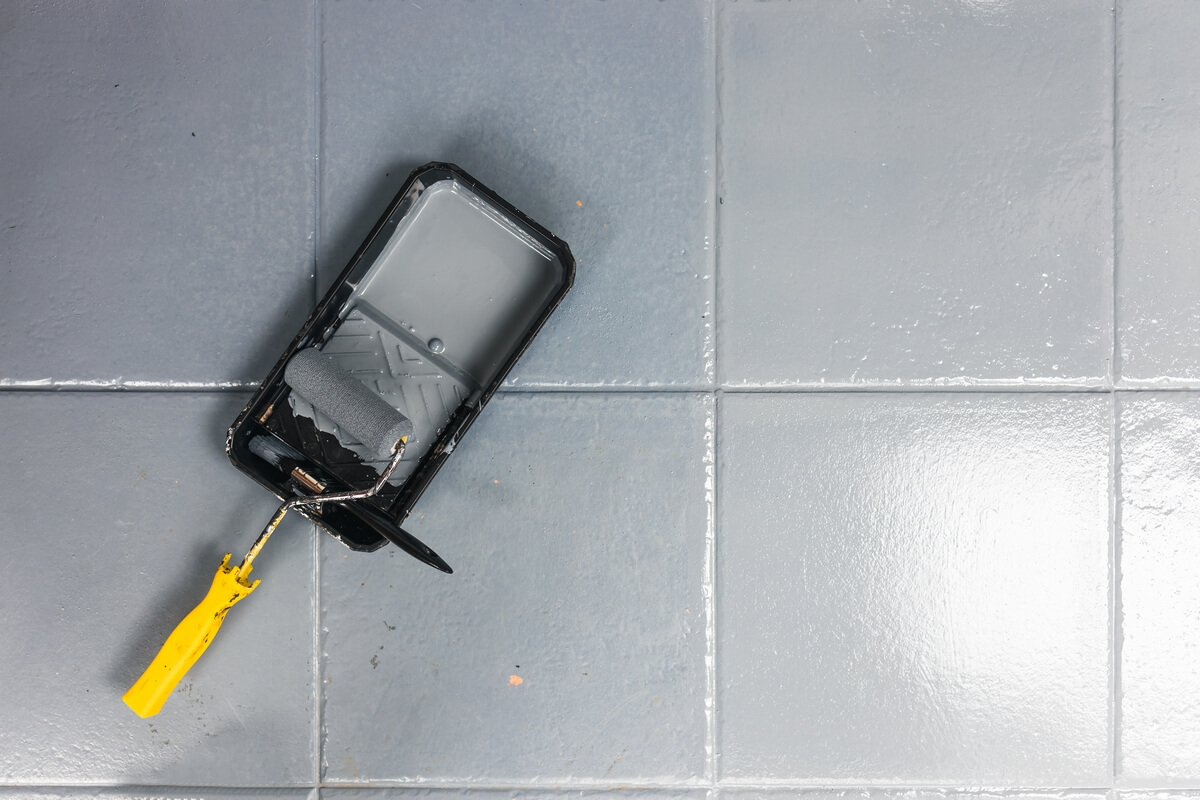 Tile Upgrades
Changing out the tile in your shower is an easy way to upgrade your bathroom. Color scheme trends come and go, so updating the tile can help you achieve a more modern look. Choose a color scheme that compliments the existing fixtures and decor in your bathroom. You can also play around with different tile sizes and shapes. Mosaic patterns can create an interesting visual effect, and you could add variety by using varying sizes and shapes for different areas throughout the bathroom.
Larger tile sizes tend to function better in showers because they reduce the visual clutter and are easier to keep clean. However, if you want to make a statement with the tile design in your shower, you have plenty of creative options.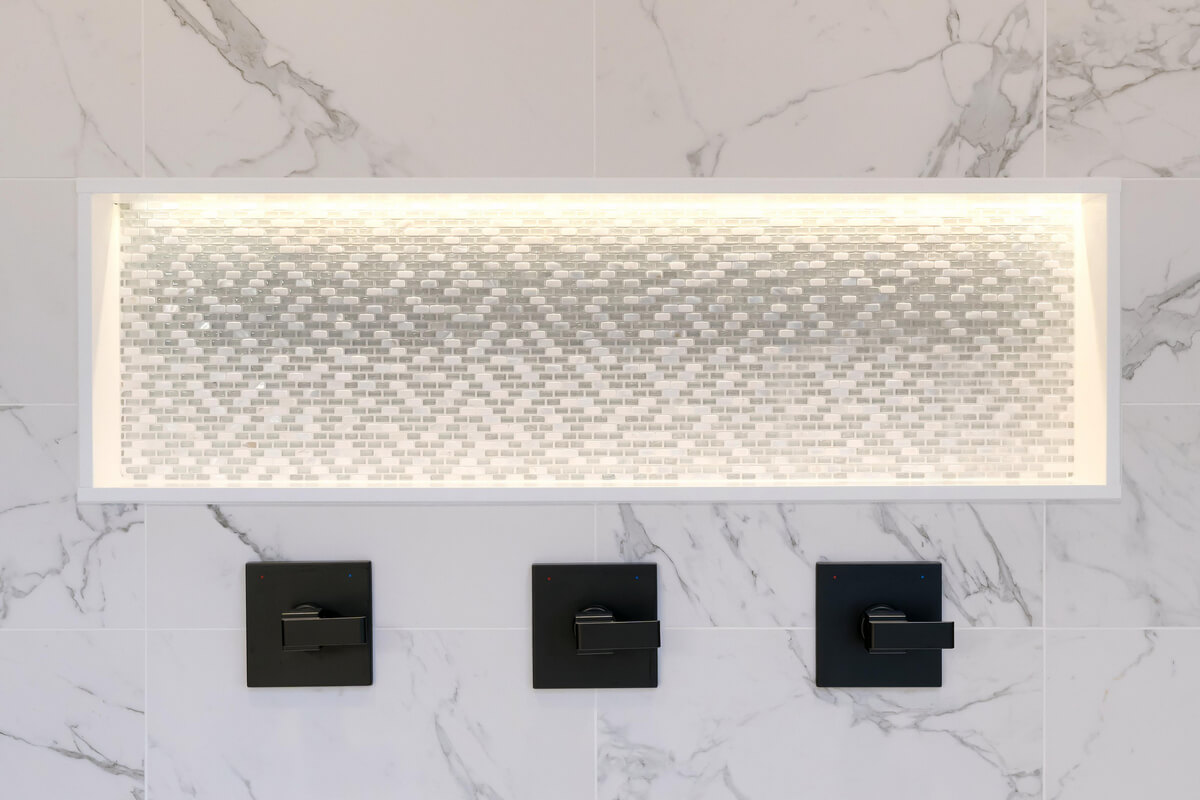 Shower Technology
As smart home devices become more and more popular, many homeowners are outfitting their showers with new technology. If you like listening to music or podcasts in the shower, you could install a waterproof Bluetooth speaker. There are even shower heads that include built-in wireless speakers that you can connect to your phone.
You have so many possibilities for renovating your shower, and even small changes can make a big difference in the room's atmosphere. Whether you completely replace your shower or make a few budget-friendly upgrades, you'll be glad that you made the investment. A shower renovation can increase the value of your home and make the house more appealing to buyers, too, so it's a worthwhile project if you're planning to put your home on the market. Peruse a variety of photos to get inspiration, and consult with a designer or contractor to get your bathroom renovation started.