Staging your house is one of the best ways to appeal to buyers and get more competitive offers. Often times, homeowners dedicate a great deal of time and energy to major staging projects, like upgrading the landscaping or repainting the entire house. Even if you're busy with these endeavors, though, you shouldn't forget to stage the bathroom.
The bathroom is a key room for staging because it can show off your home's cleanliness and style. It's also a fairly small space, so it's not as difficult to stage as most other rooms. You probably won't have to make many changes to your bathroom to get it show-ready, but a few key adjustments will elevate the space.
Here are the most important steps you can take when staging your bathroom before you sell your house: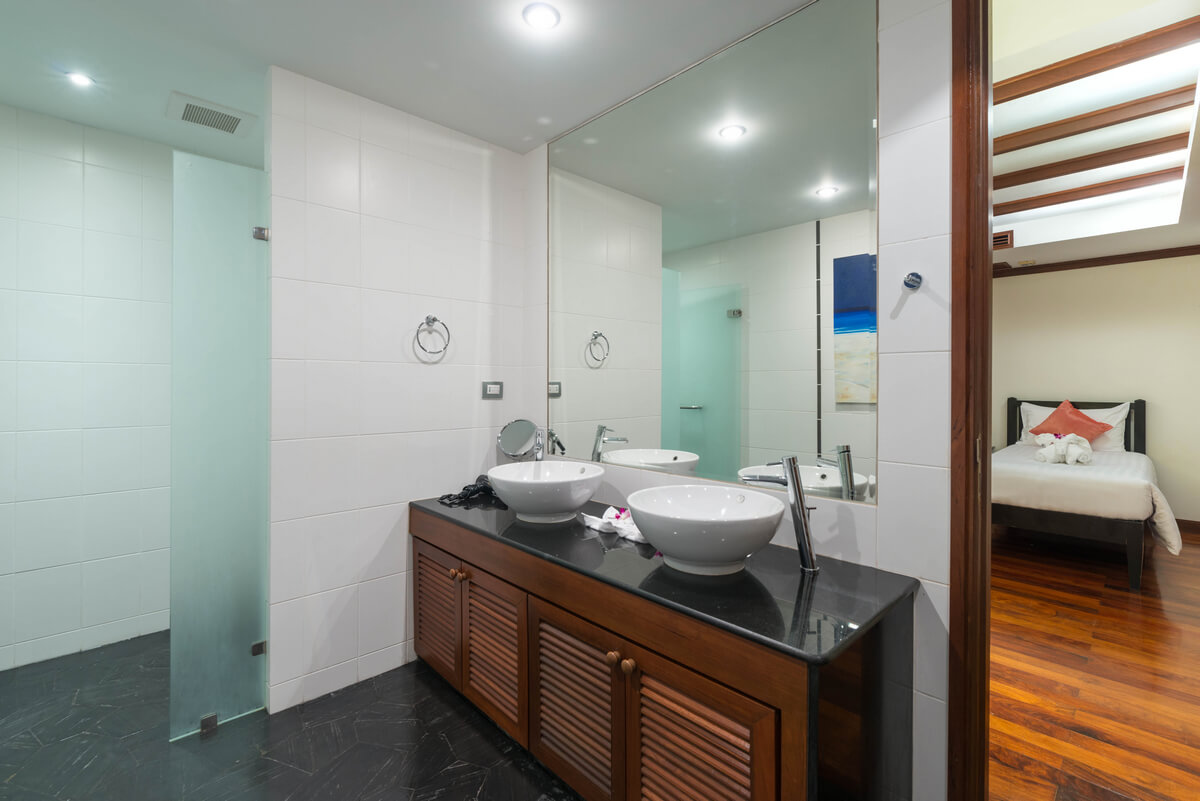 Remove Personal Items
The purpose of staging a home is not just to make it look neat and clean. Additionally, the goal is to make it as easy as possible for prospective buyers to envision themselves living in the space. When there are personal items in the room, buyers may have a harder time projecting their own vision onto the home.
Removing personal items is one of the easiest ways to stage your bathroom. This includes photos and decor as well as items like your toothbrush, makeup, shampoo, and razor. Your bathroom is a personal space, and you probably have toiletries on the counter and in the shower. While this is normal in a typical bathroom, it can feel off-putting to strangers who are considering buying it. Be sure to keep all of your personal items out of sight during the showing.
You should also remove any rugs, mats, or seat covers in the bathroom while staging it. Although these objects provide an opportunity to create a color scheme or show off a style, they also cover up the fixtures that buyers may want to see.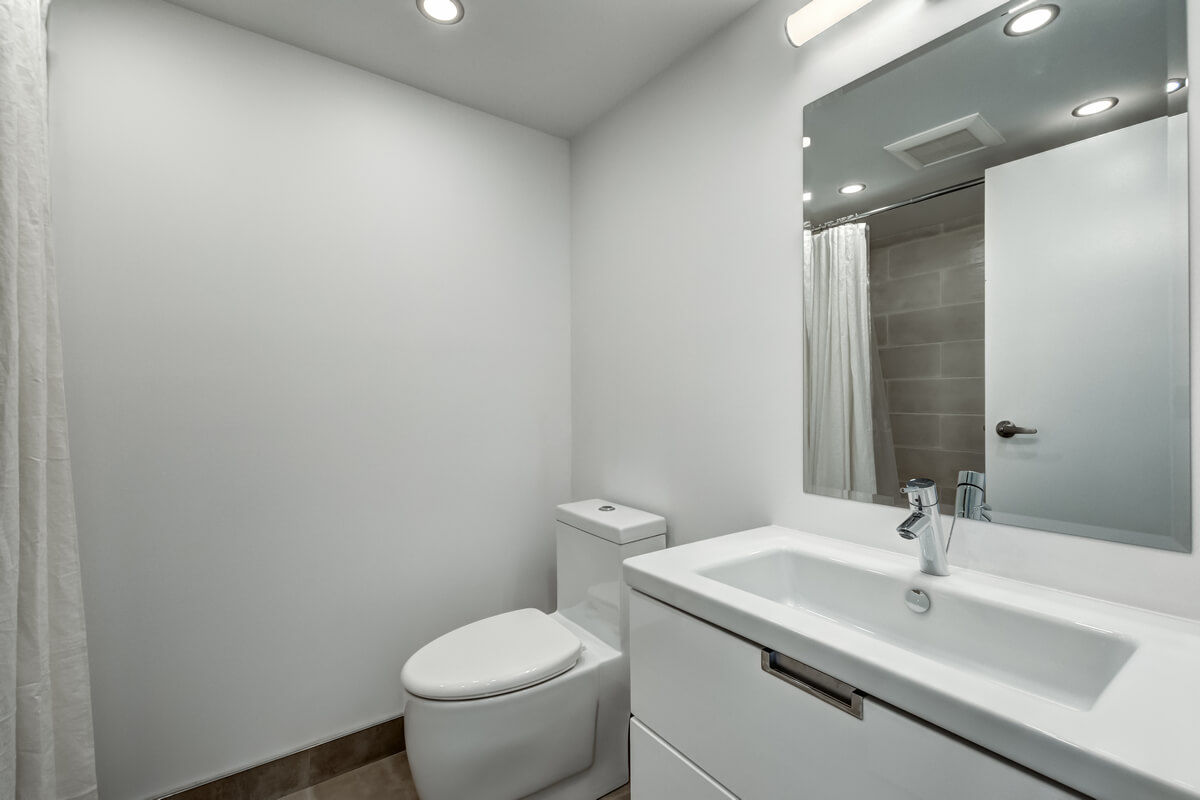 Consider a Simple Remodel
Remodeling the bathroom is not always necessary when staging and selling a house. However, if a simple and affordable upgrade will completely transform the room, it may be a worthwhile investment. For example, you could refinish the bathtub, replace the tiles, or install a new vanity. Think about what fixture in your bathroom looks the most outdated or out of place. Then, to decide whether or not you should remodel it, consider the cost of the upgrade versus the value it will add to your home.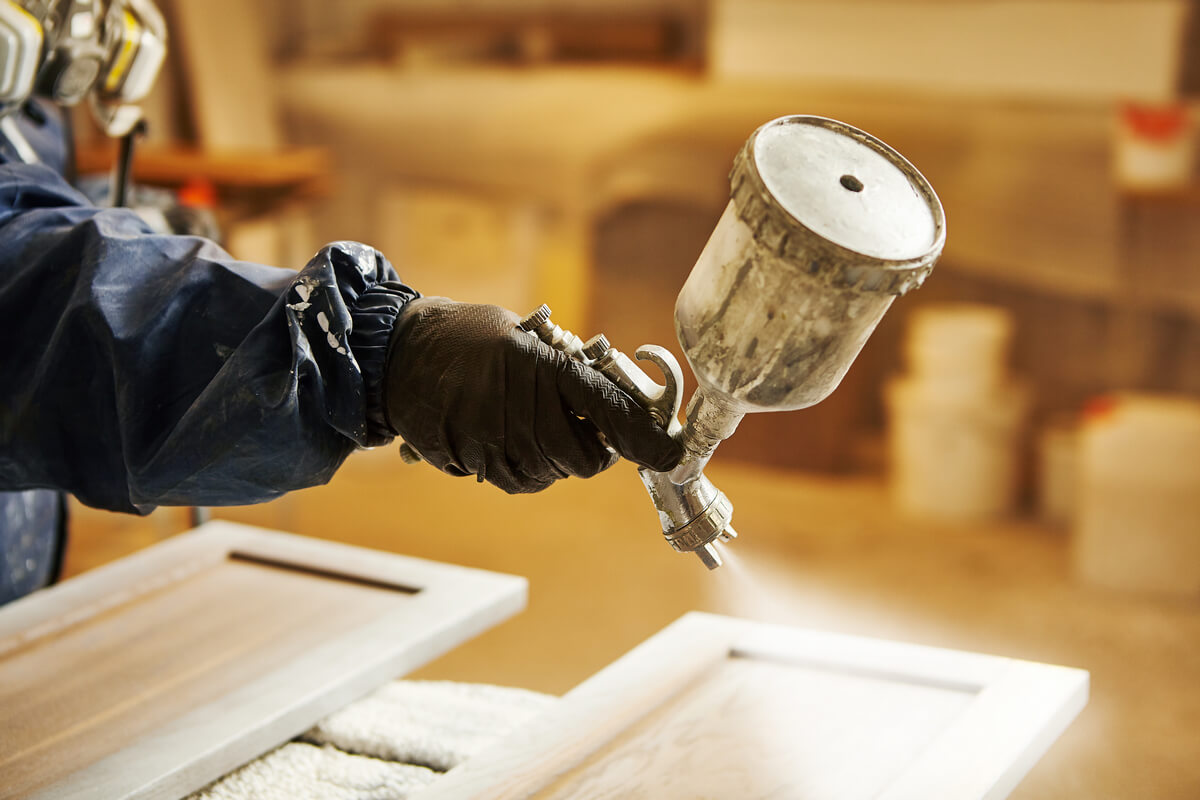 Paint Your Cabinets
If your bathroom cabinets look tired or outdated, you may not have to replace them. A fresh coat of paint may be all that they need to look brand new and modern. Consider which neutral colors will look best in your bathroom and which colors are currently the most popular.
Another option to spruce up your cabinets is to replace the handles or other hardware. New hardware is a very inexpensive investment and is easy to install yourself, but it can have a dramatic effect on the overall appearance of the bathroom.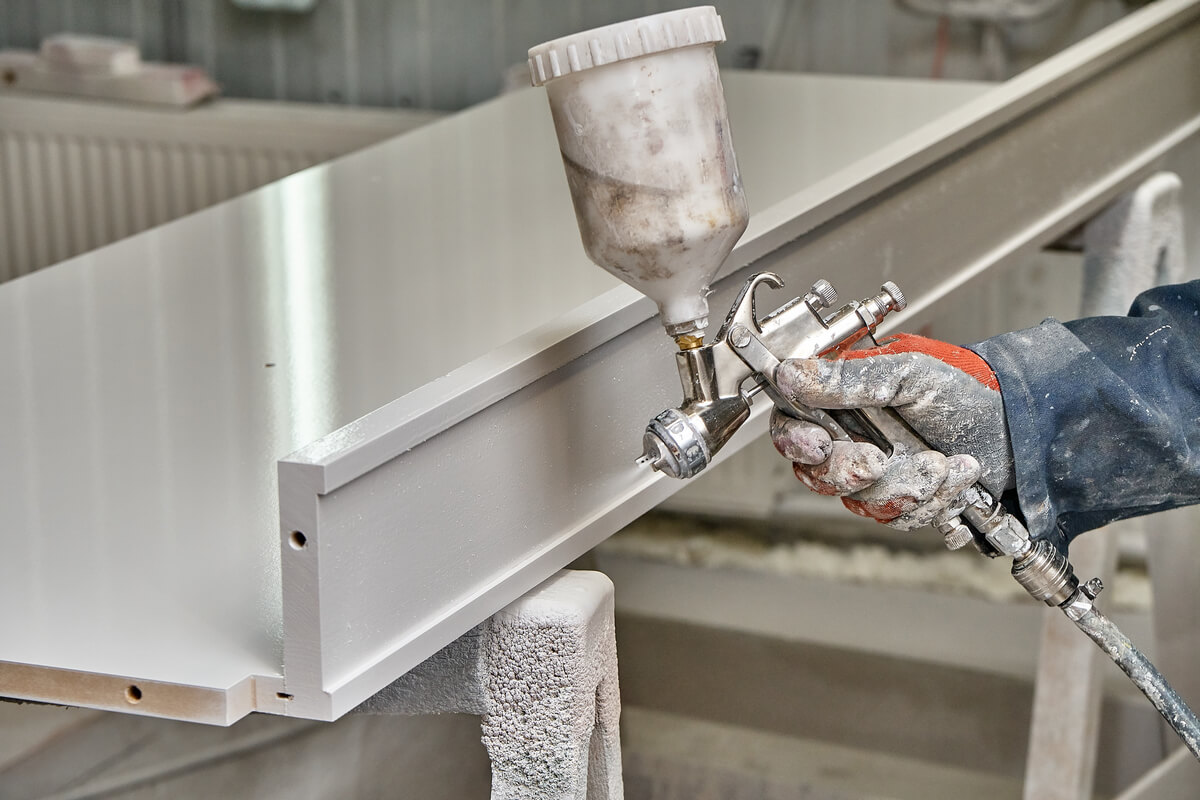 Stick to Neutral Colors
If you plan to paint the walls, install new fixtures, or add decor to the bathroom, stick to a neutral color scheme. Although this may look boring or generic to you, neutral colors are easy on the eyes and are generally appealing to home buyers. Gray and beige are two of the best options for bathrooms as they're gentle and versatile colors. However, you should choose a color scheme that matches the existing fixtures and appliances.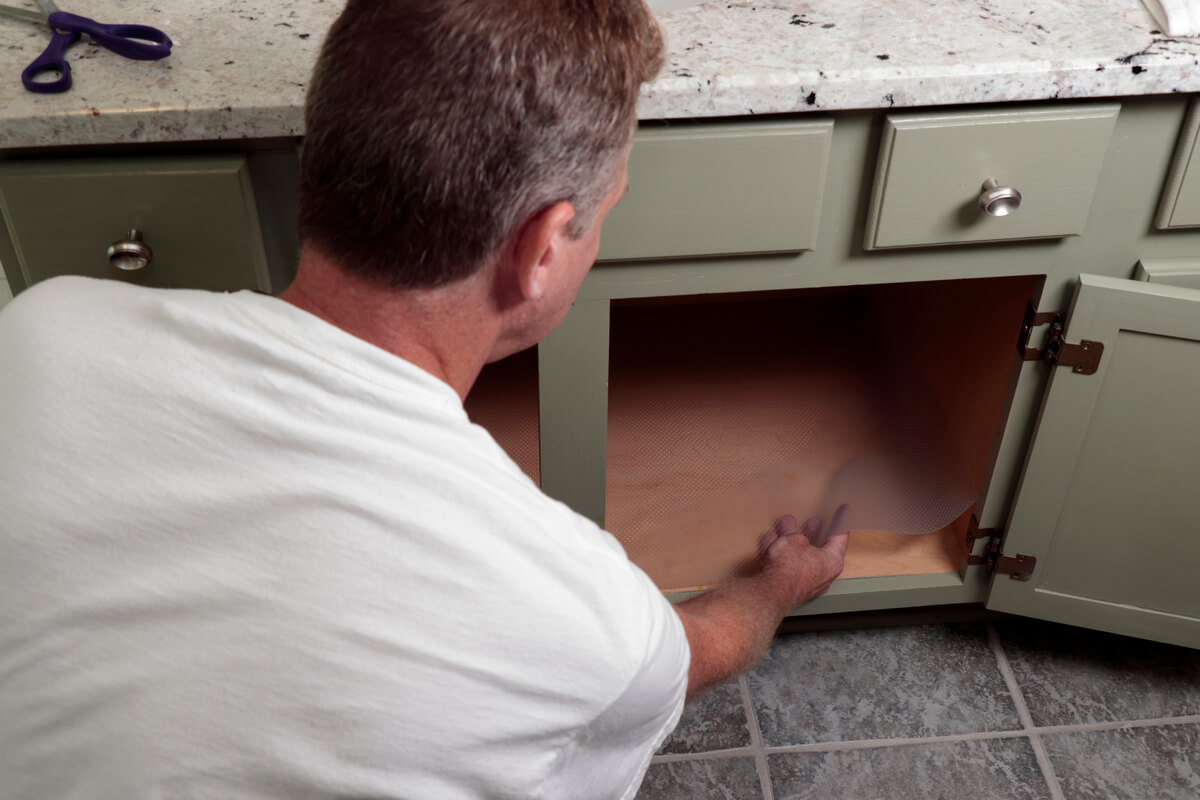 Scrub the Grout and Caulking
A deep cleaning is essential before you show your house. If the bathroom is already in great condition, scrubbing the grout and caulking may be all you need to do. This step can be tedious, but the results are worth the effort. Grime and mildew can quickly build up in such a humid environment, but freshening up the surfaces with a powerful cleaning solution will make the entire room look much brighter.
If any caulking around the sink or tub is worn out or permanently stained, you can simply replace it. Chemical caulk remover and new caulk are both fairly inexpensive and can be found at most hardware stores. Once you scrape away the old caulk, all you have to do is clean up the area, put painter's tape around the fixtures, and use a caulk gun to apply the new caulking.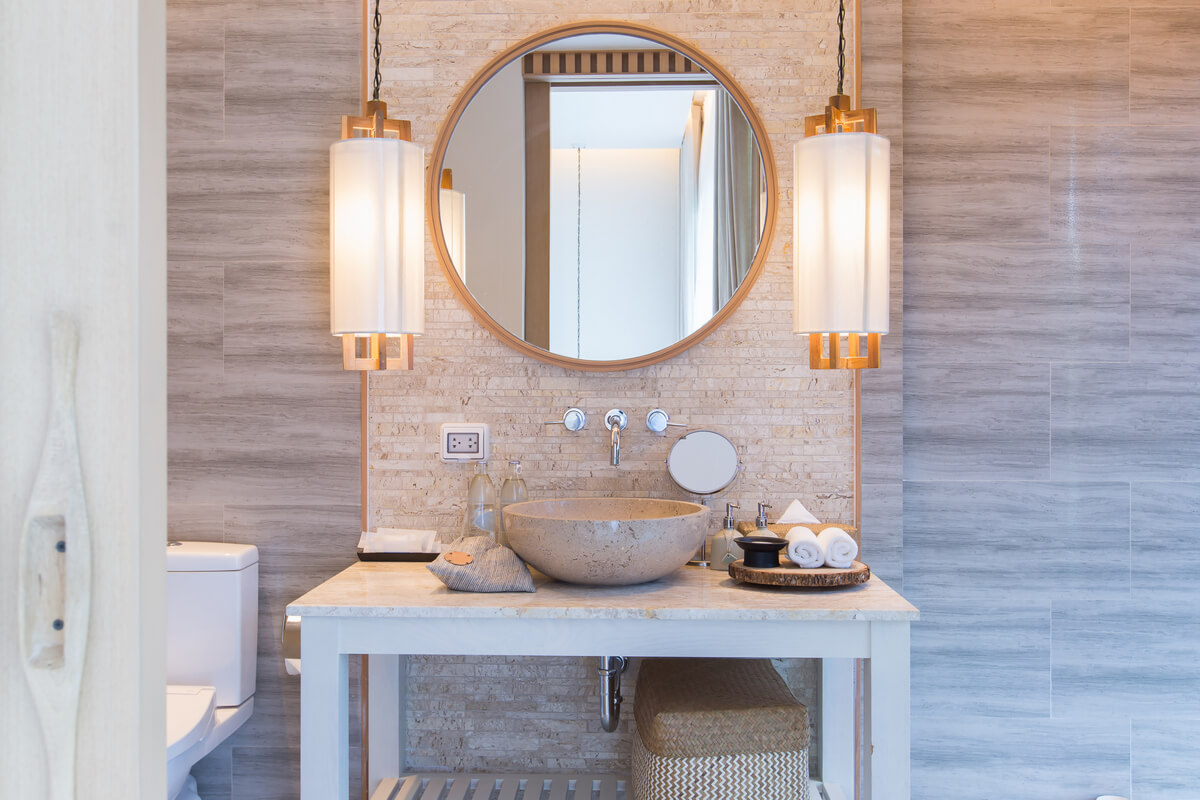 Upgrade the Lighting
Bad lighting will make the fanciest bathroom look dull or dingy. If you're worried that your bathroom looks underwhelming despite your best staging efforts, you may need to update the lighting. You could replace the vanity lights with higher voltage bulbs, or you could upgrade to LED lights. If the bathroom has a window, be sure to open the blinds to let the sunlight in when you show the house. Bright lighting will draw prospective buyers' eyes and will make the space look more inviting.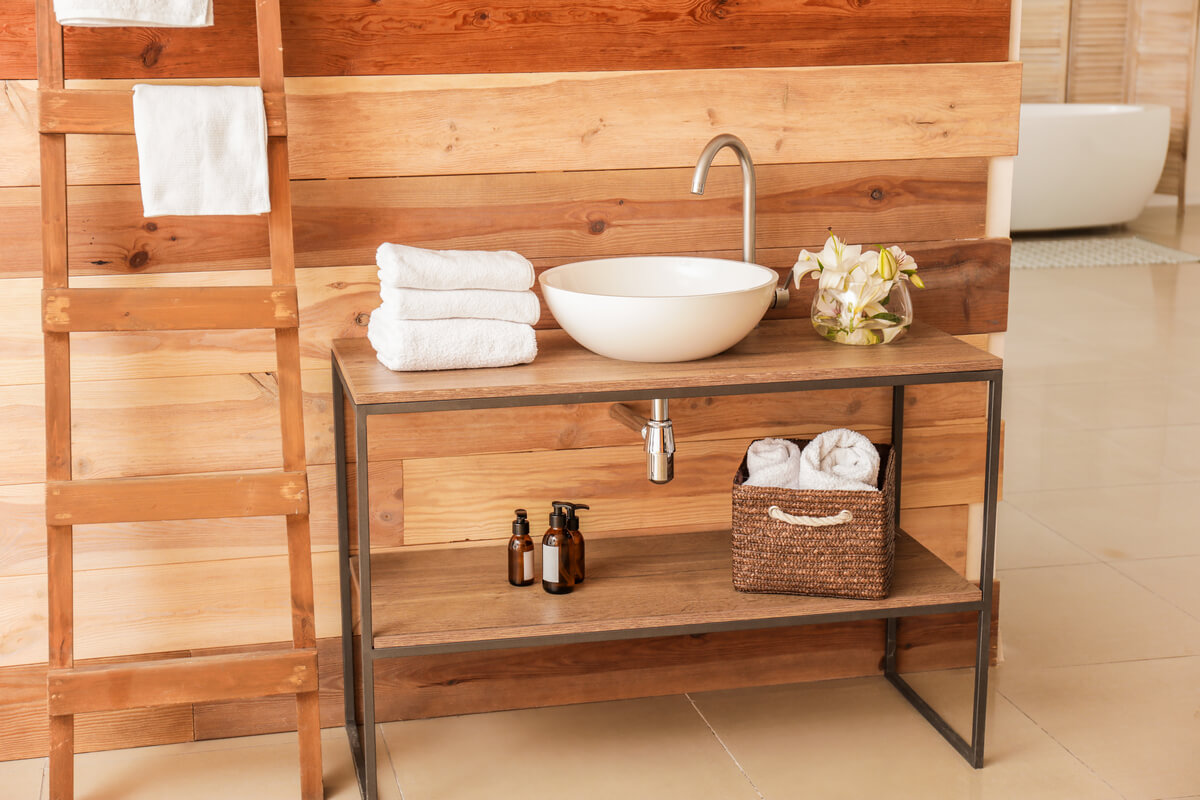 Add New Decor
Once you've cleaned the bathroom and added your upgrades, you can put the finishing touches on the space. Simple and neutral decor can make the room look much more sophisticated, and it can create a great first impression for potential buyers.
If the bathroom has a lot of wall space, you can hang up small pieces of artwork or a large mirror. Fluffy white towels will look great, too. You can roll up some hand towels and place them in a basket, and you could add a couple medicinal jars with cotton balls or other generic items. Although you shouldn't go overboard with decor or amenities, adding a few final touches can make your staged bathroom look like a luxurious hotel bathroom.
The bathroom is one of the first rooms that prospective buyers check out when they tour a home, so staging it is a great way to win them over. You don't have to spend much money or invest much time into upgrading your bathroom to stage it. Focus on deep cleaning the room, making small improvements, and sticking to a neutral and aesthetically pleasing theme. This will help to create an excellent overall impression of your home, which can lead to a faster sale and a higher offer.